Tools for CNC Programmers
---
Visit one of these authorized NCPlot resellers:
Precise Technologies, Inc. - www.machinetoolsok.com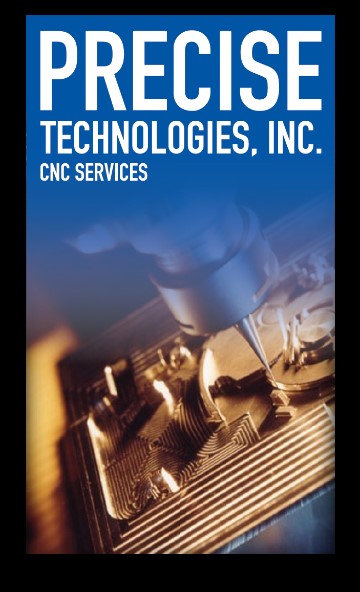 Precise Technologies, Inc.
4100 E. 179th Street North
Skiatook, Oklahoma 74070
USA
Contact: Terry Worthan
Mobile: 918.629.5337
Email: tworthan@machinetoolsok.com
CNC Services, Machine Communications,
Machine Data Collection, FMS / MMS Systems,
Toolsetting and Probing, Heimetec Tooling Systems
Jytra Engineering Services - www.jytra.com
Jytra Engineering Services
7-1-27, A-Block, 2nd Floor, Srinivasa Complex,
Opp. Lal Bunglaw, Ameerpet, Hyderabad-500016
Andhra Pradesh, India

Web: www.jytra.com
Contact : M.M. Krishna Chowdary
Mobile : +91 9246553857
Office : +91 40 66663747
High Speed Technologies - www.highspeedtechnologies.com
High Speed Technologies, Inc. repairs and rebuilds damaged CNC spindles to like new condition using only top name brand components. Call us. We answer the phone.
PowerSource Machine Tools - www.powersourcemachinetools.com
PowerSource Machine Tools is a supplier of new and used machine tools in the Tulsa, OK area.
CNC Concepts, inc. - www.cncci.com
CNC Concepts, inc. provides training materials for CNC and has lots of great information whether you are a student just learning CNC or a teacher looking for ways to improve your own classes.
FocalPoint Engineering - www.focalpoint-eng.com

FocalPoint Engineering provides many machine shop related services including:
CAD and CAM system review
Development and implementation of standards and procedures
Team building
Mentoring and coaching for your team leaders, supervisors and managers
Process planning
Eagle Machine Tool Corp. - www.eaglemachinetool.com
Eagle Machine Tool is a West Michigan based machine tool technology company. They provide retrofitting, rebuilding, laser calibration and ball bar analysis services.
Tips For Manufacturing, LLC - www.tipsforcadcam.com
Tips for Cad Cam is your one stop shop for books and video training material. If you're looking for information on CNC controls, SolidWorks, Inventor, Autocad, Mastercam, Edgecam and other CadCam systems, this is the place. Educational Tips For Manufacturing or Tips For Design, Tips For Cad Cam has what you're looking for.
http://www.tipsforcadcam.com/product/NCPlot - direct link to NCPlot store page
Peter Schuurbiers - cnc-i-buro@hetnet.nl
CNC Instructie Buro

The authorized reseller of NCPlot for the Benelux. They also offer for free, Fanuc macro packages and scripts, together with NCPlot to enjoy your programming.

On the - Fanuc NC program Editor – page you find more information, together with instruction books for CNC Milling and CNC Turning, as well as CNC training.
Alvaro Gil - AGil@cimquest-inc.com
Cimquest - Resellers of Mastercam, Solidworks and 3D Printers in Pennsylvania, West Virginia, New Jersey, Long Island and lower New York City.
CamInstructor offers a variety of Mastercam Training Products designed to meet the needs of the Mastercam Community, including the Mastercam College and Mastercam University market. Developed by certified Mastercam instructors with over 15 years of experience, CamInstructor Inc. is an authorized Mastercam Partner.
---
Web site content Copyright(c) NCPlot Software, LLC